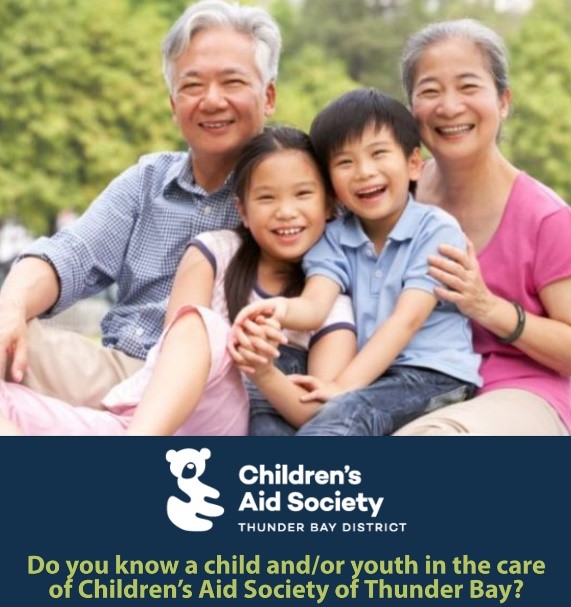 Kinship care is a placement that is provided by someone who is known to a child such as a relative, family friend, teacher or coach. The care provided is like regular alternative care, the difference being that the home is opened as an alternative care home to meet the needs of a specific child or children.
The Society's goal is to have children placed with kin as a first resort. Placements outside of Kin are considered should no kin be available and/or suitable to provide care.
Through our Kinship Services Program, a home assessment is required to evaluate the kinship caregiver's ability to maintain the child in a safe home until there is a permanent option developed for the child. Once the home assessment is completed, the agency may provide ongoing services with the child's kinship caregivers towards establishing a stable and permanent home for the child. In some circumstances, the most appropriate permanent option for the child may be the kinship living arrangement.
To minimize the impact of removal from the primary family and/or community on the child
To build on existing relationships and to promote stability for the child
To encourage and empower parental involvement in decision making and planning for the child
To encourage the child's involvement in planning for their own care
To enable continuity of relationship between family and community members with the child
To provide a viable alternative to admission to care
To maintain the integrity of the child's connection to aboriginal and other distinct cultural groups
To engage the extended family or community in permanency planning earlier in the intervention process
To increase the likelihood of reunification with the primary family.
Learn more by RSVPing for the Next Orientation Session: OurFuture@thunderbaycas.ca / (800) 465-3905 or
(807) 343-6100.