Consider making a difference in the lives of families in Thunder Bay and the district this holiday season.
The Holiday Hamper Program supports families and independent youth who receive services from The Children's Aid Society of the District of Thunder Bay and need some extra help this holiday season. Families and independent youth are matched with a Holiday Hamper Sponsor. Sponsors generously support them with a full holiday hamper that is delivered to their home.
Holiday Hamper Sponsors will receive a detailed profile outlining the family's/independent youth's wishes. Hamper profiles are designed according to the size of each family and can range in cost. We encourage sponsors to stay within the hamper guidelines to avoid overspending. The program also encourages sponsors to wrap and label the gifts. If you are unable to wrap and label, we ask that you please include wrapping paper and tags.
TO BECOME A SPONSOR OR FOR MORE INFORMATION CALL (807) 343-6114 OR EMAIL HOLIDAYHAMPERPROGRAM@THUNDERBAYCAS.CA

What is in a hamper?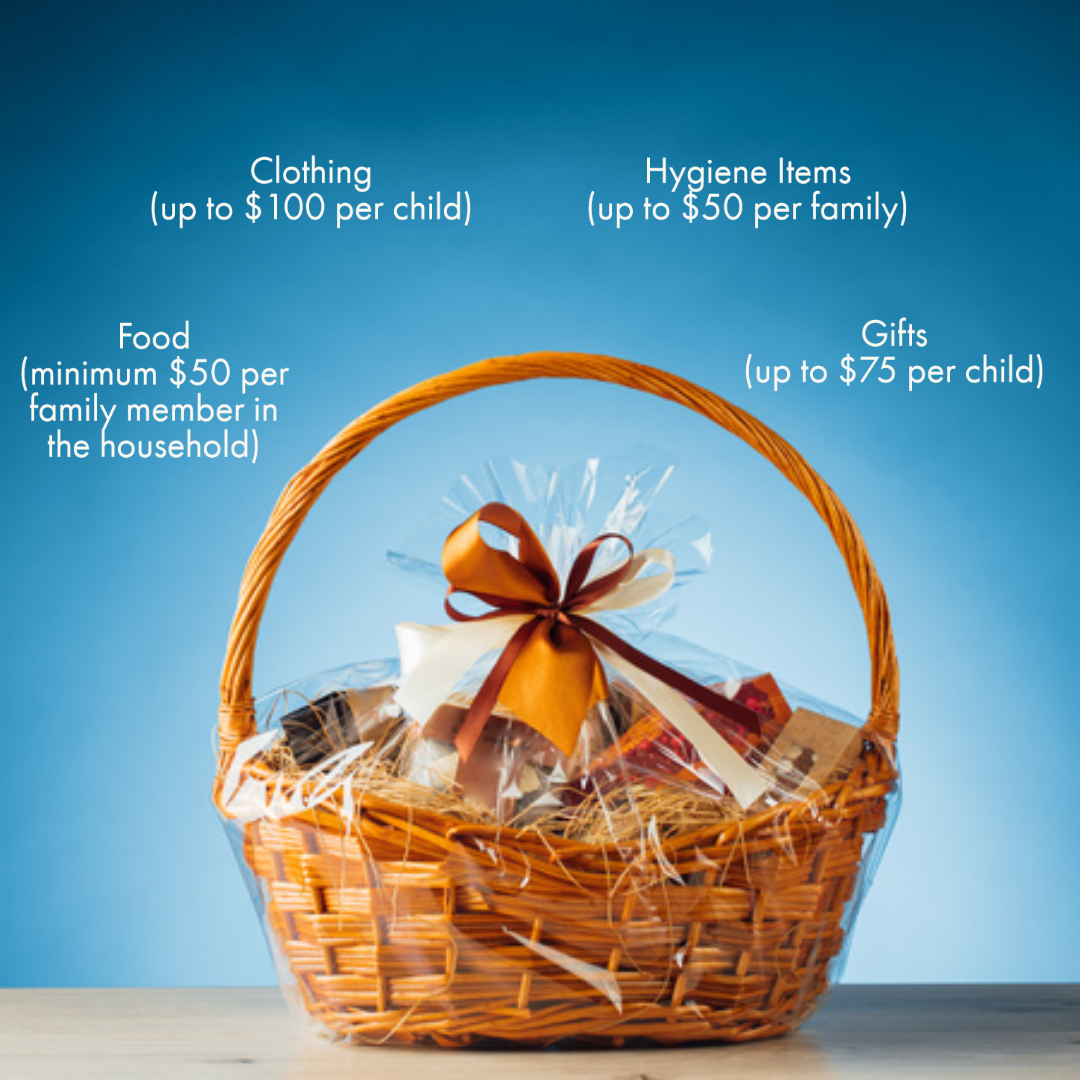 Hampers will be delivered on December 18 and 19, 2023 in Thunder Bay and picked up on December 15, 2023 for our district offices.
- OTHER WAYS TO GIVE -
1. MONETARY DONATIONS
Monetary donations are graciously accepted and our volunteers will do the shopping for you! Donations can be made online by clicking here or in person at 1110 Jade Court, Thunder Bay, ON P7B 6M7. Please make cheques payable to The Children's Aid Society of the District of Thunder Bay, noting Holiday Hamper Program in the Memo section located at the bottom of the cheque.
Charitable tax receipts are available for any denominations.
2. GIFT CARDS
Donations of gift cards are greatly appreciated. This aspect of the campaign is crucial and frequently overlooked. Gift cards are used to purchase perishable items for independent youth and families.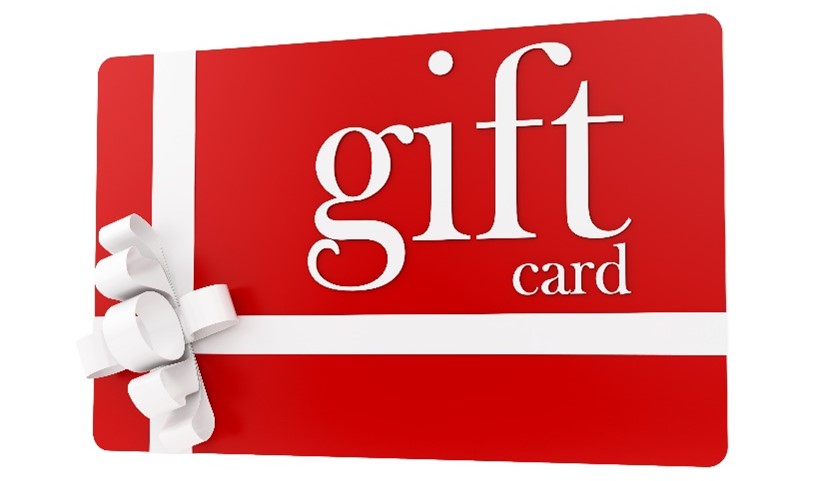 3. VOLUNTEER
If you are interested in volunteering your time please contact our Volunteer Coordinator, Charmaine Cades, by email at Charmaine.Cades@thunderbaycas.ca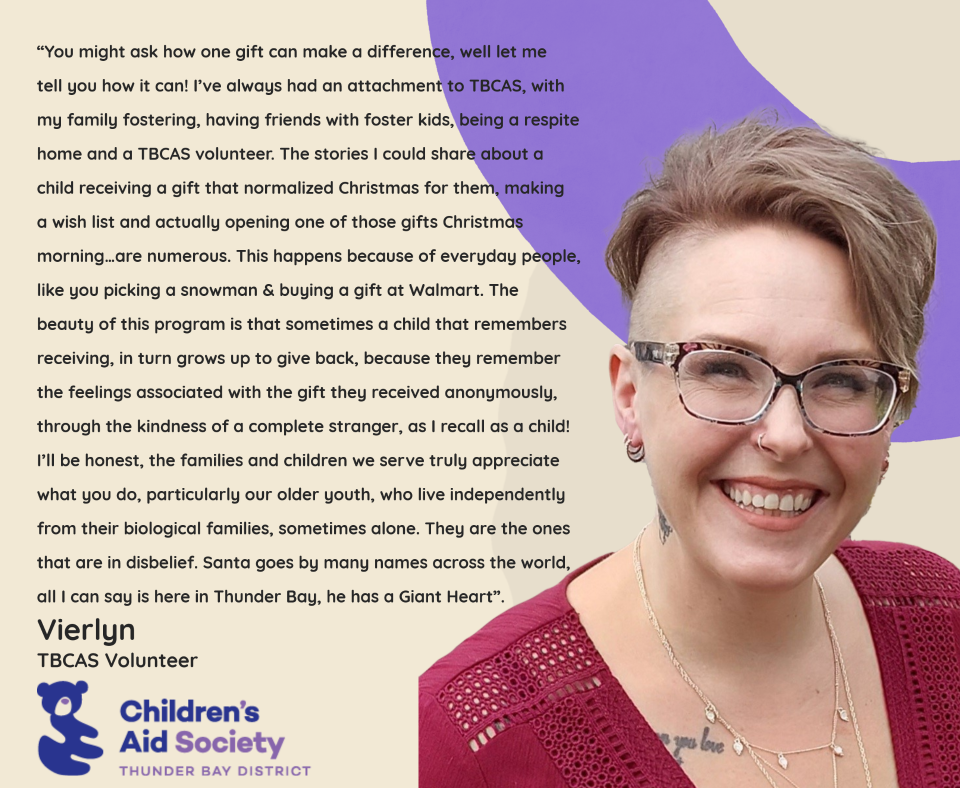 Click here to read what our 2021 Holiday Hamper recipients had to say about the program.
4. WALMART WISH TREE
Stop by any Walmart location in Thunder Bay to take a Snowman off the Wish Tree. Each Snowman has the child's name (pseudonym), age and their holiday wishes. Once you have purchased a gift, it can be placed under the tree in the collection receptacle with the Snowman tag on top.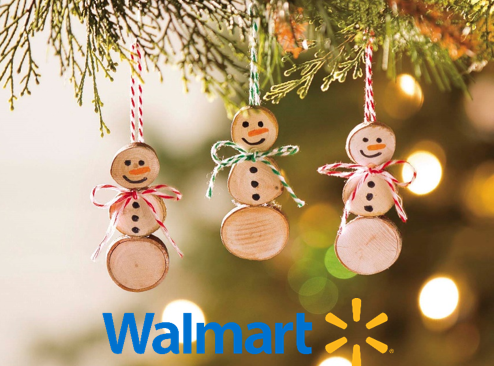 Like us on social media to keep up with this exciting campaign!