Home
What's New
Saves MATTer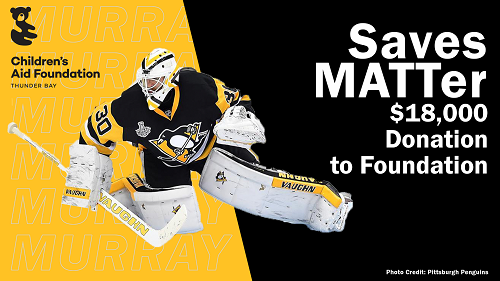 Dilico Anishinabek Family Care and Children's Aid Society of the District of Thunder Bay grateful for Matt Murray donation
Large donation to help provide opportunities to children and youth in the area.
THUNDER BAY, ON - Dilico Anishinabek Family Care (Dilico) and The Children's Aid Society of the District of Thunder Bay were excited with the announcement of Matt Murray's generous donation to the two local agencies. A further contribution by the Pittsburgh Penguins Foundation is also recognized and appreciated. These donations will see many local children and youth benefit.
Please click here for the full press release.