Home
Programs & Services
Outreach Program
Mission Statement
The Outreach Program strives to assist marginalized youth to improve the overall quality of their lives, physically, socially and emotionally.
An Overview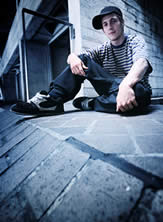 The Outreach Program was developed to meet the diverse needs of youth at risk who have a variety of issues that are not being met. The fundamental purpose of the program is to enhance all aspects of these youths' lives, including their physical, social and emotional development. The Outreach Program's aim is to reach youth who have "fallen through the cracks" of traditional service programs, connecting them with services that they may be unaware of or have had difficulties accessing. The Outreach Worker's challenge is to guide and support these youth back into the use of traditional and non-traditional supports and services. Through the use of these supports, youth at risk will be able to achieve a more productive and meaningful lifestyle.
 
Priority Populations
The Outreach Program targets young people who inhabit public places and the streets of Thunder Bay, forging a life style of survival which may include engaging in unhealthy behaviours such as: prostitution, shoplifting, vandalism, substance use/abuse, and panhandling. The Program also works with youth who are struggling to find their own way and make positive choices in their lives. Priority populations include: homeless youth and "couch surfers" who are experiencing problems in their home environment and running on a consistent basis; young parents/single mothers; pregnant teens; and youth/young adults struggling to live independently. Although the Outreach Program works with youths between 12-24 years old, the majority of clients are between 16 and 20 years of age. The youth population includes both Aboriginal and non-Aboriginal youth.

Benefits to Society
While the underlying goal and belief of the Outreach Program is focused on improving the living condition/ life development of street youth, the benefits to society should not to go unobserved. Less loitering, vandalism, prostitution and substance abuse on our streets are positives for business owners, travelers and community members who have concerns for a safer and healthier community. But the real benefit is to our youth. They receive a chance to live a healthier and more promising life. When we help youth make positive choices, we give them the encouragement and confidence they need to believe in themselves and the possibility of a better future. Something everyone deserves.
 
Outreach Program Brochure
Download a copy of our Outreach Program brochure below:
| | |
| --- | --- |
| | You will require Adobe Reader to view the Foundation Brochure. You may download Adobe Reader here. |